Register
AREA 27 HPDE TRACK DAY!
When: Wed, 01-Aug-2018 08:00 - Wed, 01-Aug-2018 18:00
Where: 127 Area 27 Drive, Oliver, BC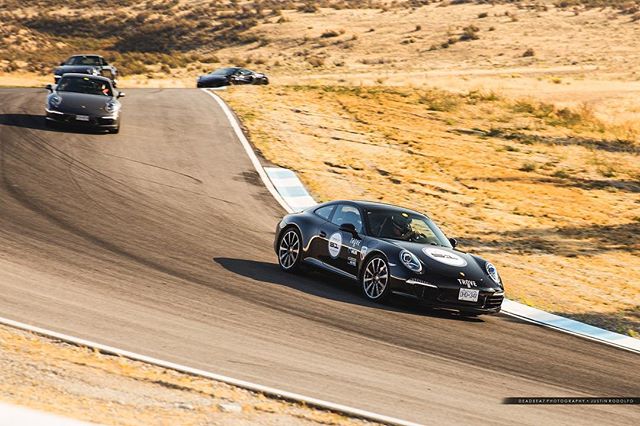 Release your inner racer with this 2-day trip to the world-class auto-sports track Area 27! This is our inaugural return to formal track days with the PCA Canada West Region.
​Jacques Villeneuve designed the circuit at Area 27 to capture the essence of the Classic Grand Prix track and to instantly be recognized as a 'Driver's Track'. Classic elements combine to captivate, challenge and reward drivers of all skill levels.
​Event:
July 31st, 2018: We will drive out as a group Tuesday, July 31st, to Osoyoos and check in to the spectacular Spirit Ridge Resort & Spa for a great dinner and briefing. We suggest you gas up your car this night as there are no gas stations at the Area 27 track. There is a gas station open just down the road from Spirt
August 1st2018: Up early Wednesday, August 1st, for breakfast and to head to the track and get ready for car inspections, track briefing, and the placement into run groups of Novice, Intermediate, and Advanced. Spouse are welcome to attend and watch or spend a relaxing day by the pool or spa.
Those who wish can begin their journey home that evening or chose to stay and extra night in Osoyoos region and perhaps tour local wineries the following day.
Registration is limited to 60 cars so get on board early and come and experience a driving event of a life time.
3 Run Groups:
A) Novice
B) Intermediate
C) Advanced - will run as "Open Lapping"
To book accommodation please contact:
Spirit Ridge Resort & Spa
NOTE: This is a PCA - CWR Sponsored event and thus will be covered by the PCA insurance. A waver will need to signed by all parties. The PCA insurance does NOT cover damage to your car in any way. Should you be concerned about this please contact your private insurance company.
Helmets will be supplied if you do not have one. If you are bringing your own it needs to have a Snell rate >2005.
​
​
INFO
Fee: Cdn$ 600.00

Max. Participants: 60
Sign up before:
Tue, 31-Jul-2018 13:00
CONTACT
Joel Parker
Tel: (604) 649-4211
Email: Click here

All Events by Porsche Club of America - Canada West Region
Return to Menu