Register
April 2018 Dinner Meeting
When: Tue, 10-Apr-2018 17:15
Where: 141 Wilson Avenue, Toronto, ON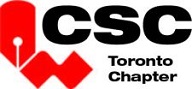 We are pleased to host you on April 10th, 2018 for a dinner meeting in conjunction with Interior Systems Contractors Association of Ontario
Time:
Industry Standards for Adhesive Application of Gypsum Board to Concrete
The ISCA has been working with Bob Mercer, FCSC, formerly of CGC Inc. in developing a Technical Bulletin outlining the flaws with respect to the direct lamination of gypsum board to concrete. This presentation will introduce and explain ISCA's technical bulletin.
Speaker:
Bob Mercer, Interior Systems Contractors Association of Ontario
Date:
April 10, 2018 (registration closes April 6th )
Location:
Toronto Skating Curling and Cricket Club 141 Wilson Ave., Toronto (1 block east of Avenue Rd.)
Time:
17:15 - Cocktails
18:00 - Dinner
19:00 - Presentation
Cost:
$44.25 + HST = $50.00 - Member
$48.67 + HST = $55.00 - Non-Member
$53.10 + HST = $60.00 - Cash at the Door
$221.24 + HST = $250.00 - Booklet of 6 Dinner Tickets*
*Please note that the purchase of a Booklet of 6 dinner meeting tickets will result in 1 ticket being applied for this dinner meeting and the remaining 5 tickets will be supplied upon registration at the dinner meeting. Booklets available to CSC Members Only. Ticket holders must sign-up for each meeting in advance using Karelo. Failure to do so will result in $30+HST Admin fee being levied per occurrence.
Information:
Laura Herbert, CSC Toronto Chapter Program Committee (Click here)
Bruce Hudson, CSC Toronto Chapter Program Committee (Click here)
Micah M. Rodrigues, Chapter Administrator (Click here)
INFO
Sign up before:
Fri, 06-Apr-2018 12:00
All Events by CSC Toronto Chapter
Return to Menu