Register
Skate Brandon
2017/18 CANSkate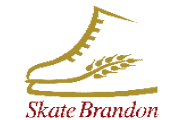 2017/18 CANSkate
This program is the feeder program for all Skate Canada programs. Skaters start here before entering CanPower or moving up into our StarSkate program. Your child may all ready "know how" to skate and will continue to develop his/her skills while participating in CanSkate.
*All Canskate programs are held in the Enns Brothers Arena unless otherwise specified.
*A Parent letter will be sent out prior to the start date of progams.
*All communication will be via email.
*If you are registering through KidSport, contact the Skate Brandon office @ 204-726-3585
*If you are unsure of how or what to register for, please contact the Skate Brandon office before continuing. We are charging a $10 admin fee for any changes that need to be made to your online registration.
1st Session
Mondays
6:00-6:50 pm
Tuesdays
5:20-6:10 pm
Thursdays
5:35-6:25 pm
September 25
September 26
October 5
October 2 (5:00-5:50 pm)
October 3
October 12
October 9
October 10
October 19
October 16
October 17
November 9

November 6

November 7
November 16
November 13
November 14
November 23
November 20
November 21
November 16
November 27
November 28
December 5
December 4
December 5
December 14
December 11
December 12
December 21
2nd Session
Mondays
6:00-6:50 pm
Tuesdays
5:20-6:10 pm
Thursdays
5:35-6:25 pm
January 2
December 18
January 9
January 4
January 8
January 23
January 11
January 29
January 30
February 1
February 5
February 6
February 8
February 12
February 13
February 15
February 19
February 20
February 22
February 26
February 27
March 1
March 5
March 6
March 8
March 12
March 13
March 15
Fees:
10 Class Sessions - $240.00
20 Class Sessions - $400.00
**Registrations received after September 15th, 2017 will be charged a LATE FEE of $25.00**
Please note that there is a Volunteer requirement that every member of Skate Brandon will take part in. For each day per week that your child is skating, there is a $20 volunteer fee (i.e. if your child skates one time per week, there is a $20 fee, if you child skates twice per week, there is a $40 fee, etc.) You are only required to volunteer one shift per $20 at a Skate Brandon event to have your fee reimbursed.
Events that will require volunteer shifts to be filled include Skate Brandon's Colour Run on September 10th, 2017, the Skate Brandon Winter Festival in December 2017, the Crocus Synchronized Skating Competition (held in Souris) in March 2018, and the Skate Brandon Ice Show in March 2018.
Click 'Sign Up Now' to proceed.
CONTACT
Skate Brandon
Tel: (204) 726-3585
Email: Click here

All Events by Skate Brandon
Return to Menu