Register
Tim's Twisted Turns - Goldriver
When: Sat, 06-Jul-2019 08:00
Where: Starbucks - Caulfield Village, North Vancouver, BC
NORTHERN VANCOUVER ISLAND TOUR - GOLDRIVER
Reserve Early as this is event limited to 15 cars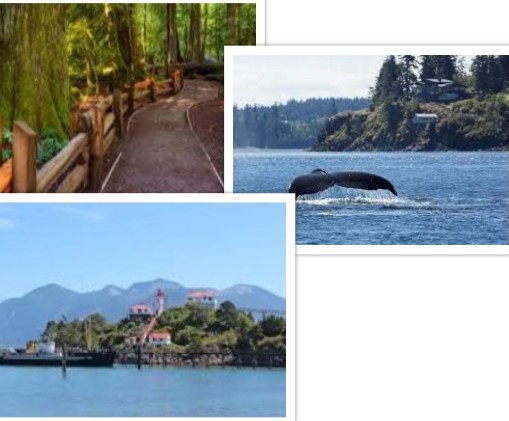 Dates - July 6 to 7th
Join us on a two day one over night event as we drive through the spectacular North Western part of Vancouver Island. We'll start our tour from Departure Bay in Nanaimo, BC, and drive to Cathedral Grove where you'll see a rare and endangered remnant of an ancient Douglas Fir ecosystem. The very twisty road through an old growth forest where the biggest trees are over 800 years old, measure 75 m in height and 9 m in circumference. From there, we'll travel to Campbell River where we'll refuel and enjoy dinner together. Day two will start with breakfast (included in your hotel reservation) at the Coast Discovery Inn before we head up a twisty interior island road to Gold River, BC where we'll take a short break before heading back through Campbell River and down the scenic island highway as we make our way back to the Departure Bay ferry terminal in Nanaimo.
Again, this tour is limited to just 15 cars so booking is first come, first served.
15 rooms are reserved for the tour, arriving July 6th for a one night stay. Please have your reservation in before June 7th as any rooms not booked by this time will be released. Once rooms are booked, they are subject to a 72 hour cancellation policy. All guests will receive a complimentary hot buffet breakfast from 7:00 – 9:30am.
Coast Discovery Inn, Cambellriver
1-250-287-7155
Comfort rooms/superior 6 roomsat $189.00 plus tax
Premium 8 rooms $199.00 plus tax
Suite 1 room $209.00 plus tax
t. 250-287-7155
BC Ferry reservations are required so make your reservation as follows; Reserve from Horseshoe Bay to Nanaimo Saturday July 6th for the 8:45 AM Sailing, return reservation Sunday July 7th 5:45 Sailing.
INFO
Max. Participants: 15
Sign up before:
Sun, 30-Jun-2019 17:00
All Events by Porsche Club of America - Canada West Region
Return to Menu