Inscription
2020 CNC Regional Championship
Quand: Ven, 17-Jan-2020 - Dim, 19-Jan-2020
Où: 2187 Ospeka Blvd S, Prince George, BC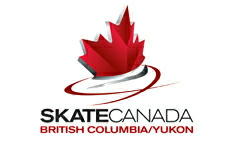 THE CNCR REGION
2020 CNC REGIONAL CHAMPIONSHIP
January 17 - 19, 2020
Hosted By:
Prince George Figure Skating Club
2187 Ospeka Blvd S, Prince George, BC, V2N6Z1
REGISTRATION DEADLINE
Friday, December 6th at 11:45 pm
IMPORTANT
All events, STAR 5 and up require a PLANNED PROGRAM SHEET
You will NOT be able to complete your registration without completing the Planned Program information directly on the registration form.
You will need to register each event that requires a Planned Program Sheet separately.
If you are having trouble with the registration, then please make sure:
- All mandatory fields are filled in
- The music files are in .mp3 format and maximum of 8MB total size
If that does not resolve your issues then please register for one event first and then for the other events with a separate registration!
INFO
Inscrivez-vous avant le:
Ven, 06-Déc-2019 23:45
All Events by Skate Canada - Cariboo North Central Region
Retour au Menu Principal