Register
Skate Brandon
2018/19 Pre-CanSkate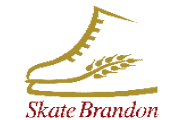 2018/19 Pre-CanSkate
This program is for younger skaters as a parent or guardian (in skates) will accompany the child on the ice. It is not based on ability, but more emotional readiness. If your skater can manage being on the ice without a parent or guardian, you can choose CanSkate rather than Intro.
*If you are registering through KidSport, contact the Skate Brandon office through the website.
*If you are unsure of how or what to register for, please contact the Skate Brandon office before continuing. We are charging a $10 admin fee for any changes that need to be made to your online registration.
*A parent letter will be sent out prior to the first session.
*All communication from Skate Brandon will be sent via email.
Pre-Canskate classes will be held in the Enns Brothers Arena on Thursdays @ 5:55 - 6:25 pm unless otherwise specified.
1st Session dates: September 27, October 4, 11, November 8, 15, 22, 29, December 13, & 20
2nd Session dates: Dec. 20 January 3, 10, February 7, 14, 21, 28, March 7, & 14.
Fees:
September - December (9 classes) or December - March (9 classes) - $225.00
Click 'Sign Up Now' to proceed.
CONTACT
Skate Brandon
Tel: (204) 726-3585
Email: Click here

All Events by Skate Brandon
Return to Menu