Register
Skate Brandon
Spring CanPowerSkate 2019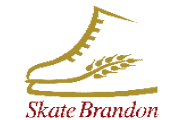 Spring 2019 CANPowerSkate
The CanPower Skate program is for skaters who have a desire to develop their skating skills to improve their Hockey or Ringette game. Full hockey equipment is worn. Sticks, no pucks.
*all communication from Skate Brandon will be via email.
Dates: April 11, 16, 18, 23, 25, 30, May 2, and 7
Time: 6:30-7:20 pm
Location: to be determined
Fees: $225
**Confirmation email will be sent out 1 week prior to start date**
*Registrations received after March 21st will be charged a LATE FEE of $25*
*If you are registering through KidSport, contact the Skate Brandon office @ 204-726-3585 or Click here.
*If you are unsure of how or what to register for, please contact the Skate Brandon office before continuing. We are charging a $10 admin fee for any changes that need to be made to your online registration.
Click 'Sign Up Now' to proceed.
CONTACT
Skate Brandon
Tel: (204) 726-3585
Email: Click here

All Events by Skate Brandon
Return to Menu