Register
Developing Language & Literacy - The Animated Literacy Workshop
When: Thu, 23-Jan-2020 - Fri, 24-Jan-2020
Where: 2828-23St NE, Calgary, AB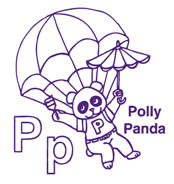 Developing Language & Literacy
The Animated Literacy Workshop
by Jim Stone M.A, teacher and author of the program
This workshop would be appropriate for preschool, kindergarten, Grade 1 & 2 teachers and assistants, ESL and special education teachers and speech language pathologists.
Executive Royal Hotel Calgary
Cost: $310.00 + GST = $325.50
Doors open at 8:00 am. Workshop goes from 8:30 am to 4:00 pm
Lunch, refreshments, door prizes, all included!
Click Here for Full Workshop Information
Questions?
Contact Bonnie Chappell R.SLP: 780.464.3897
F: 780.464.1068
E: Click here
W: phoneticallyspeaking.com
Click 'Sign Up Now' to proceed.
INFO
Fee: Cdn$ 310.00

Sign up before:
Wed, 22-Jan-2020 23:45
All Events by Phonetically Speaking
Return to Menu