Register
CCA Course - Winter 2019
When: Thu, 24-Jan-2019 - Mon, 15-Apr-2019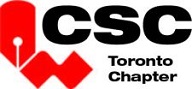 Construction Contract Administration (CCA)
Course Description:
The objective of the CCA program is to improve construction contract administration by providing education related to the administration and enforcement of contract requirements during the construction phase of the project. This advanced level course is designed for those individuals involved in construction administration, including Contract Administrators, Property Managers, Architects, Engineers, Interior Designers, Specification Consultants, Building Authorities, and Bonding and Insurance Agencies.
Instructor:
Mr. Ted Katsoris, CCCA
Location:
Telsec Business Centres Inc.
1 Yonge Street (Toronto Star Building)
Toronto, ON M5E 1W7
Date:
The course will commence the week of January 24, 2019
The course will take place on Monday's.
Time:
17:30 - 20:30
Cost:
$650.00 + HST = $734.50 - Member
$950.00 + HST = $1073.50 - Non Member
Registration/Schedule/General Information:
Micah M. Rodrigues, Chapter Administrator (Click here)
Isabelle Champagne, Education Certification Subcommittee Chair (Click here )
INFO
Max. Participants: 30
Sign up before:
Sun, 20-Jan-2019 17:00
All Events by CSC Toronto Chapter
Return to Menu