Inscription
21st Annual Squamish Youth Triathlon
Quand: Dim, 03-Mai-2020 08:00 - Dim, 03-Mai-2020 13:30
Où: Brennan Park Rec Centre, Squamish, BC
** REGISTRATION ON HOLD DUE TO CORONAVIRUS **
Early Bird Registration (before March 15th) - $30 per participant
Registration March 16 - April 28 - $35 per participant
Registration closes April 24, 2020 at midnight. Maximum 230 participants. A waitlist will be managed, and waitlisted athletes/teams MAY be registered if space allows. No registrations will be accepted after April 24.
Each participant gets a T-shirt, participation medal, and a chance to win an awesome draw prize! Thanks to all our sponsors!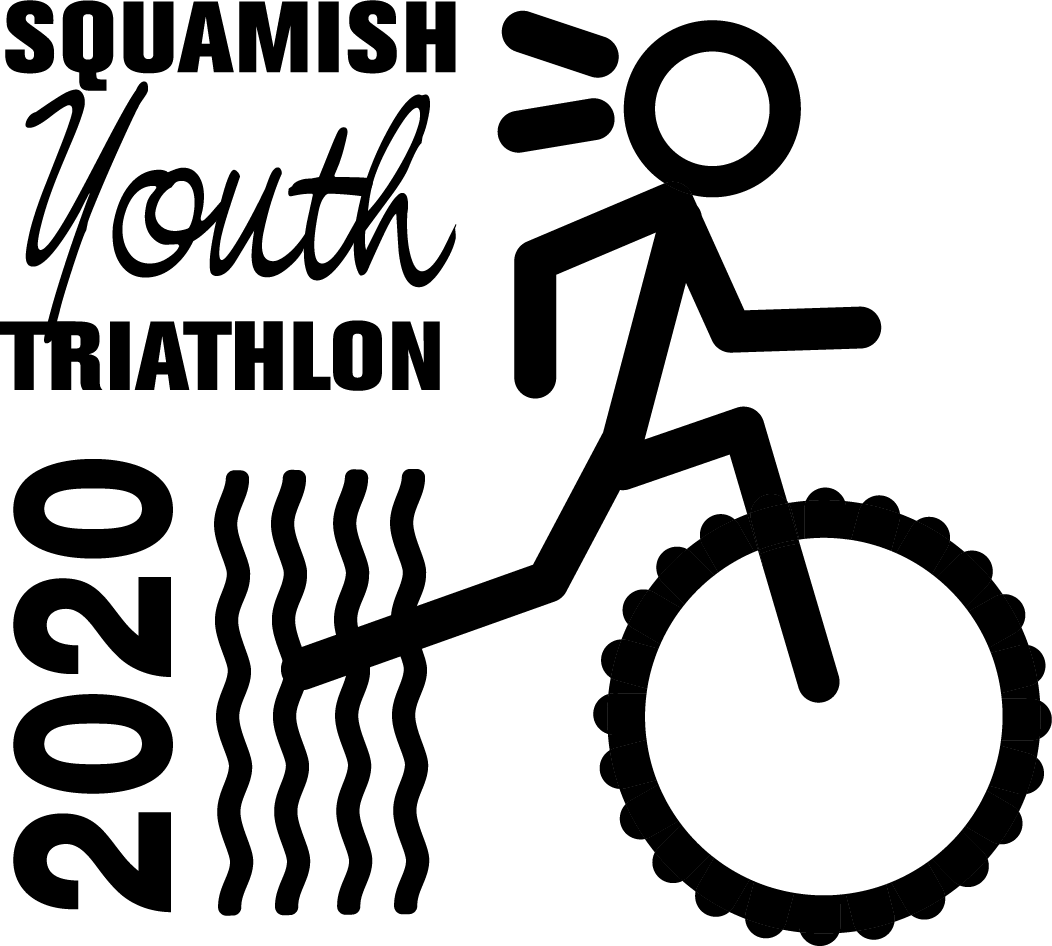 Course Distances (Age at Dec 31, 2020*)

Age Group
Pool Swim
Bike
Run
7 & Under
50 meter
0.8 km
0.5 km
8-9 years
100 meter
2.0 km
1.0 km
10-11 years
150 meter
4.6 km
1.5 km
12-13 years
250 meter
8.4 km
2.5 km
14-15 years
300 meter
8.4 km
4.0 km
16+ years
300 meter
12.2 km
5.0 km
* Each age group has categories for Individual Male, Individual Female and Relay Teams:
Relay teams are 2 or 3 athletes, and can be male, female or mixed but there is only one overall relay category in each age group; relay team members must all be in the same age category.
For information on the Paratriathlon (formerly called Athletes With A Disability or AWAD) category, please click here: http://squamishyouthtri.ca/pages/race-info/paratriathlon.php Please contact registrar(at)squamishyouthtri.ca if you wish to register in this category.
IMPORTANT
A local bike shop will be doing pre-race helmet inspections.
You are responsible for ensuring that your child's bike is in safe working condition.
Properly fitting bicycle helmets are compulsory, and must be securely fastened at all times when the competitor is in possession of the bicycle. Approved helmets will have a sticker inside from an officially recognized testing authority (e.g., ANSI, Snell, CPSC).
Click here for the helmet check list.
We reserve the right to not allow a child to compete if we feel their equipment is unsafe.
All bikers and runners must wear a shirt or singlet.
Race numbers must be worn on the front and visible at all times during the bike & run leg.
You must submit a signed medical form and waiver when you pick up your child's race package.
Please click here to download the Medical Questionnaire and Liability Waiver (PDF). This document must be downloaded and signed prior to the event.
Cancellations must be received by email or phone by April 30. Refunds are subject to a $3.00 administration fee. There will be no refunds processed after April 30.

Questions? eMail us at registrar(at)squamishyouthtri.ca
Event Website: www.squamishyouthtri.ca
INFO
No. max de participants: 230
Inscrivez-vous avant le:
Sam, 14-Mar-2020 00:15
All Events by Squamish Youth Triathlon
Retour au Menu Principal