Register
January 2018 Dinner Meeting
When: Tue, 09-Jan-2018 17:15
Where: 141 Wilson Avenue, Toronto, ON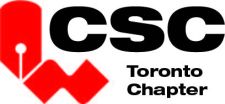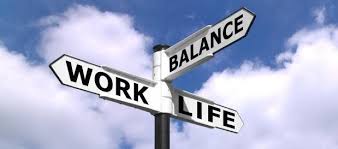 January 2018 Dinner Meeting and Chapter Celebration

Topic: Managing Stress
Speaker: Dr. Hilary Chambers, ND - Darou Wellness
Dr. Hilary Chambers is a licensed and registered Naturopathic Doctor practicing at two locations: Royal York Massage Therapy in Etobicoke, and First Canadian Place in downtown Toronto. Prior to receiving her Doctor of Naturopathic Medicine degree in Toronto, she graduated from Western University with an Honours Specialization in Physiology. She has additional Naturopathic certifications in Prescribing Therapeutics, Facial Rejuvenation Acupuncture, Naturopathic Doula and Pregnancy Care, IV Therapy and Injections.

As a Naturopathic Doctor, Hilary uses evidence-based natural therapies to treat the underlying cause of each patient's health concerns. Dr. Chambers specializes in digestive health and autoimmune disease, but she treats patients of all ages and with all health concerns. Hilary is an avid writer and speaker and enjoys teaching and inspiring people to achieve their health goals.

Details:
Stress is an inescapable part of life, but it has profound effects on the body. Stress can cause fatigue, anxiety, weight gain, insomnia, sugar cravings, and more. We can't always avoid our stressors, but we can learn to reduce our total stress burden, manage our response in stressful situations, and master techniques to overcome stress.

In this seminar, you will learn simple, effective strategies that you can use every day to overcome stress and improve your health.

Seminar Topics Include: • Understanding the body's stress response • The relationship between stress and sleep • Achieving quality sleep • Lifestyle strategies to achieve work-life balance • Nutrition for stress reduction
_____________________________
Date:
January 9, 2018
Location:
Toronto Skating, Curling, and Cricket Club
141 Wilson Ave., Toronto
(1 block east of Avenue Rd.)

Time:
17:15 - Cocktails and Appetizers
18:00 - Dinner
19:00 - Presentation
Cost:
$44.25 + HST = $50.00 - Member
$48.67 + HST = $55.00 - Non-Member
$53.10 + HST = $60.00 - Cash at the Door
$221.24 + HST = $250.00 - Booklet of 6 Dinner Tickets*

*Please note that the purchase of a Booklet of 6 dinner meeting tickets will result in 1 ticket being applied for this dinner meeting and the remaining 5 tickets will be supplied upon registration at the dinner meeting. Booklets available to CSC Members Only. Purchase of a booklet does not indicate the number of attendees, each person must be registered. Ticket holders must sign-up for each meeting in advance using Karelo. Failure to do so will result in $30+HST Admin fee being levied per occurrence.
Information:
Laura Herbert, CSC Toronto Chapter Program Committee (Click here)
Bruce Hudson, CSC Toronto Chapter Program Committee (Click here)
Micah M. Rodrigues, Chapter Administrator (Click here)
INFO
Sign up before:
Fri, 05-Jan-2018 17:30
All Events by CSC Toronto Chapter
Return to Menu