Register
December 2019 Dinner Meeting
When: Tue, 03-Dec-2019 17:15
Where: 141 Wilson Avenue, Toronto, ON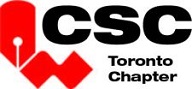 December Dinner Meeting 2019
Understanding Leadership
Speaker:
Lieutenant-Colonel (retired) Angelo N. Caravaggio
OMM, CD, Ph. D.
Leadership development is a $366 billion global industry with $166 billion spent annually in the USA alone, and yet ineffective leadership remains the No. 1 organizational issue facing organizations around the world. In 2015, Deloitte termed leadership the "perennial issue in business"—a challenge that never seems to go away. The research also reveals that a toxic workplace culture remains a central problem in many organizations.
This presentation will provide a new framework for understanding leadership and will focus on three main themes;
understanding the leadership problem including dispelling several leadership myths;
understanding the leadership spectrum from effective leadership to toxic leadership including the causes and cures of ineffective and toxic leadership; and
examining the practical "truths" about leadership that all leaders need to understand in order to be effective leaders.
Speaker Biography:
Lieutenant-Colonel (retired) Angelo N. Caravaggio
OMM, CD, Ph. D.
Dr. Caravaggio is a leadership, defense, and security specialist with over 40 years of military and academic experience. During his 13-year tenure at the Canadian Forces College (CFC), LCol (retired) Caravaggio served as the Chair, Department of Command, Leadership and Executive Development. His areas of expertise include executive leadership development, strategic thinking, operational planning, national security studies, and military history.
Dr. Caravaggio taught Foundations of Leadership at the University of Guelph in both the MA Leadership and MBA programs and currently serves as a leadership advisor to the Ontario Association Chiefs of Police Education, Training and Professional Development Committee.
Dr. Caravaggio's article The Attack at Taranto: Tactical Success Operational Failure was the 2007 Edward S. Miller Award winner for best historical essay published in the U.S. Naval War College Review. Dr. Caravaggio's book 21 Days in Normandy (2016) is a leadership case study of the commanding general of the 4th Canadian Armoured Division, Major-General George Kitching.
Lieutenant-Colonel (retired) Caravaggio was appointed to the Order of Military Merit (Officer) in 1999 and is an alumnus of the Governor General's Canadian Leadership Conference 2004.
Date:
December 3
rd
, 2019 (registration closes December 2nd
at 9:00 PM)
Location:
Toronto Skating Curling and Cricket Club
141 Wilson Ave., Toronto (1 block east of Avenue Rd.)
Time:
17:15 - Cocktails
18:00 - Dinner
19:00 - Presentation
Cost:
$48.67 + HST = $55.00 - Member
$53.10 + HST = $60.00 - Non-Member
$57.52 + HST = $65.00 - Cash at the Door
$234.51 + HST = $265.00 - Booklet of 6 Dinner Tickets*
Please note that the purchase of a Booklet of 6 dinner meeting tickets will result in 1 ticket being applied for this dinner meeting and the remaining 5 tickets will be supplied upon registration at the dinner meeting. Booklets are available to CSC Members Only. Ticket holders must sign-up for each meeting in advance using Karelo. Failure to do so will result in $30+HST Admin fee being levied per occurrence.
Connor James, CSC Toronto Chapter Program Committee (Click here)
Kiyoshi Kuroiwa, CSC Toronto Chapter Program Committee (Click here)
INFO
Sign up before:
Mon, 02-Dec-2019 21:00
All Events by CSC Toronto Chapter
Return to Menu