Register
December 2017 Dinner Meeting
When: Tue, 05-Dec-2017 17:15
Where: 141 Wilson Avenue, Toronto, ON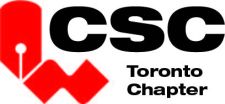 December 2017 Dinner Meeting

Topic: Fire Protection for High Rise Buildings - Ontario Standards and Codes
This presentation outlines common fire spread mechanisms in mid- to high-rise buildings. The presentation will provide a general review of some fire incidents that have occurred in Canada and key measures in the Ontario Building Code that limit growth and spread of fire within a building and on the exterior of the building.
Speaker: Keith Calder & Allie Gilkes, Jensen Hughes
Keith Calder has nearly 20 years of experience in the application of building codes, fire spread analysis, fire modeling, performance-based design and fire investigation. He specializes in the development of complex alternative solutions and risks analyses. He has developed a vast knowledge of the application of current and historical building codes, which assists with conducting complicated design audits, specifically, where the design and construction of a facility or group of integrated structures span several decades and editions of the applicable codes. Keith also has a diverse background in forensic fire investigation. He has investigated and analyzed many fire and explosion incidents and has conducted forensic audits of building design and construction.
_______________________________________________________________________________________
Date: December 5th, 2017 (please excuse date error in recent eSpecifier) (registration closes December 1st)
Location:
Toronto Skating, Curling, and Cricket Club
141 Wilson Ave., Toronto
(1 block east of Avenue Rd.)

Time:
17:15 - Cocktails
18:00 - Dinner
19:00 - Presentation
Cost:
$44.25 + HST = $50.00 - Member
$48.67 + HST = $55.00 - Non-Member
$53.10 + HST = $60.00 - Cash at the Door
$221.24 + HST = $250.00 - Booklet of 6 Dinner Tickets*
*Please note that the purchase of a Booklet of 6 dinner meeting tickets will result in 1 ticket being applied for this dinner meeting and the remaining 5 tickets will be supplied upon registration at the dinner meeting. Booklets available to CSC Members Only. Ticket holders must sign-up for each meeting in advance using Karelo. Failure to do so will result in $30+HST Admin fee being levied per occurrence.
Information:
Laura Herbert, CSC Toronto Chapter Program Committee (Click here)
Bruce Hudson, CSC Toronto Chapter Program Committee (Click here)
Micah M Rodrigues, Chapter Administrator (Click here)
INFO
Max. Participants: 72
Sign up before:
Fri, 01-Dec-2017 12:00
All Events by CSC Toronto Chapter
Return to Menu