Inscription
May 2018 Dinner Meeting
Quand: Mar, 01-Mai-2018 17:15
Où: 141 Wilson Avenue, Toronto, ON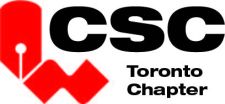 May 2018 Dinner Meeting & Annual Chapter Meeting (ACM)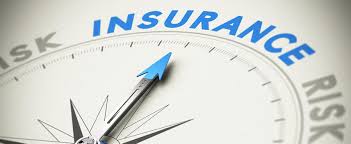 Topic:
Professional Liability Insurance…Can you leave home without it?
Speaker:
John C. A. Hackett, B.Arch., OAA, FRAIC, VP Practice Risk Management; Pro-Demnity Insurance Company
John Hackett joined Pro-Demnity Insurance Company in March 2004 as its first Practice Risk Manager, responsible for developing a pro-active loss mitigation program as well as advice and assistance to architects respecting liability and insurance concerns.
Pro-Demnity provides mandatory professional liability insurance to Ontario architects in accord with legislation. John's responsibilities include the provision of advice to architects in practice as well as the development and delivery of Loss Prevention events and seminars to architects in Ontario as well as elsewhere in Canada.
In his previous 35 year career in private practice with Carruthers Shaw and Partners Architects and its predecessor firms, John served as project manager or principal-in-charge of many institutional projects, including municipal buildings, police and court facilities, libraries, recreational buildings and educational facilities in Ontario, several other Canadian provinces and Bermuda.
He has served as a volunteer member of a number of organizations focused on land use planning at the municipal and regional levels, including as a founding member of the Georgian Bay Land Trust, and was an early contributor to the successful campaign to have the Georgian Bay littoral recognized as a UNESCO Biosphere Reserve.
From 2005 to 2015 he served as a member of the Canadian Commission on Building and Fire Codes, the body responsible for the National Building Code including the National Energy Code.
He is a member of the Ontario Association of Architects and at various times has held memberships in the Manitoba, Saskatchewan and Alberta associations of architects. In 2002 he was made a Fellow of the Royal Architectural Institute of Canada.
Description:
The program tracks the circumstances impacting four Specifications Writers (perhaps members of CSC) when a "flagship" building suffers significant building failures that give rise to claims and litigation. The underlying circumstances are real; however, the four Specification Writers and their roles in the story are imagined. The presentation was originally developed and delivered as a Continuing Education program at a CSI gathering of Specification Writers and product suppliers.
Date:
May 1, 2018
Location:
Toronto Skating, Curling and Cricket Club
141 Wilson Ave., Toronto
(1 block east of Avenue Rd.)

Time:
17:00 - Cocktails
17:30 - Annual Chapter Meeting (all members are encouraged to attend!)
18:00 - Dinner
19:00 - Technical Presentation
Our dinner meetings/technical presentations can provide 1 learning hour for CSC/ AATO, OAA AND OAAAS members.
Contact the Chapter Administrator for details!
Cost:
$44.25 + HST = $50.00 - Member
$48.67 + HST = $55.00 -Non Member
$53.10 + HST = $60.00 - Cash at the Door
$221.24 + HST = $250.00 - Booklet of 6 Dinner Tickets*
*Please note that the purchase of a Booklet of 6 dinner meeting tickets will result in 1 ticket being applied for this dinner meeting and the remaining 5 tickets will be supplied upon registration at the dinner meeting. Booklets available to CSC Members Only. Ticket holders must sign-up for each meeting in advance using Karelo. Failure to do so will result in $30+HST Admin fee being levied per occurrence.
Topic/Presentation Information:
Laura Herbert, CSC Toronto Chapter Program Committee (Cliquez ici)
Bruce Hudson, CSC Toronto Chapter Program Committee (Cliquez ici)
Registration/Schedule/General Information:
Micah M. Rodrigues, Chapter Administrator (Cliquez ici)
INFO
Inscrivez-vous avant le:
Lun, 30-Avr-2018 13:00
All Events by CSC Toronto Chapter
Retour au Menu Principal