Register
September 2018 Dinner Meeting
When: Tue, 11-Sep-2018 17:15
Where: 141 Wilson Avenue, Toronto, ON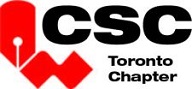 September Dinner Meeting
September 11, 2018
Assessing and Designing for Resilience
The climate has changed, and we now need to adapt. A study recently completed by RWDI shows that in the last 50 years alone Southern Ontario has shifted from ASHRAE climate zone 6 to 5 and is heading towards climate zone 4 by 2040. The design and planning community has largely accepted this new climate paradigm and has begun to develop strategies to make buildings and communities resilient to changing climate normals.
In this presentation, Mike Williams will walk through a case study highlighting work recently undertaken by RWDI to assess the resilience of over 150 City of Toronto facilities. The presentation will be augmented by Quadrangle Design's Michelle Xuereb who will provide a visual summary of some resiliency best practices to consider implementing when designing a new building.
Presented by CSC Toronto Chapter and…

Mike Williams
Mike is a professional engineer, passionate sustainable consultant and the leader of RWDI's sustainability practice area. His recent experience includes leading resiliency assessments on over 150 City of Toronto facilitates; the development of energyCompass.design a cloud-based energy benchmarking portal; and the facilitation of over 30 integrated design charrettes.
Michelle Xuereb
Michelle's role is to stay current with emerging environmental trends and to ensure that sustainability is integrated into every decision made at Quadrangle. Michelle has contributed to over 30 LEED certified projects completed by Quadrangle and continues to work with our team to create sustainability targets for our clients that are rooted in their corporate sustainability goals. Her environmental leadership extends into both existing buildings, specializing in complex renovation projects and innovative new work such as 80 Atlantic, the first wood office building in a century. Michelle is connected to a diverse network of Green Building Professionals through her work as the Vice-chair of the SBC Board, and her ongoing consultation with the City of Toronto on public sustainability standards such as Bird Friendly Development Guidelines, The Green Roof By-law and setting energy targets for the Toronto Green Standard. An ardent environmentalist, she is committed to ensuring that sustainable design strategies are followed on all Quadrangle projects, from conception through construction to furnishing.
Date:
September 11, 2018
Location:
Toronto Cricket, Skating and Curling Club
141 Wilson Avenue
North York, ON

Time:
17:15 - Cocktails
18:00 - Dinner
19:00 - Presentation
Cost:
$48.67 + HST = $55.00 - Member
$53.10 + HST = $60.00 - Non-Member
$57.52 + HST = $65.00 - Cash at the Door
$234.51 + HST = $265.00 - Booklet of 6 Dinner Tickets*

*Please note that the purchase of a Booklet of 6 dinner meeting tickets will result in 1 ticket being applied for this dinner meeting and the remaining 5 tickets will be supplied upon registration at the dinner meeting. A purchase of a booklet does not indicate the number of attendees.
Attendees need to be added individually during registration.
Booklets available to CSC Members Only
Any questions? Contact the Administrator at Click here
INFO
Sign up before:
Mon, 10-Sep-2018 14:00
All Events by CSC Toronto Chapter
Return to Menu