Register
School Registration 2019/20
When: Tue, 17-Sep-2019 - Fri, 29-May-2020
School Registration 2019/20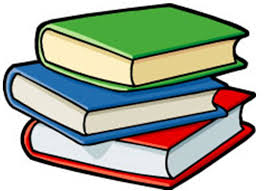 Fees:
Registration fee: (due when registering)
$25 per family before May 31
$50 per family before June 30
$100 on or after July 1
Tuition: $530 per student + $25 for books
(The total tuition (including books) is the equivalent of $16.82 per school day or $5.60 per 45-minute lesson, based on 33 school days per year)
In order to ensure academic success, it is expected that students get exposed to German language outside of the classroom and do homework on a regular basis.
Due to changes in German government funding we are including a book fee of $25 for all students to offset costs in maintaining quality curriculum resources for our programs.
Volunteering:

As a not-for-profit organization & charity we rely on our members to volunteer some of their time for such essential activities as library, board and special events. If you are not able to volunteer, we are asking you to contribute $120 in lieu of volunteering, as we will have to pay an administrator to do the extra work.
Payment Options:
You can pay the tuition fee now (upon registration) or on September 9
If you use the Sept. 9th option, then the tuition fee will be charged automatically on or after Sept. 9th (therefore, please use a credit card with an expiry date after Sept. 2019)
TIP: If registering multiple children then you can split your payment by paying the full tuition for one child now and the other in September.
Email Contact: On the registration form, you can specify 2 email addresses ("Parent Email" and "Parent Email 2"); these will be used for the school emails, i.e. if you enter email addresses in both fields then both parents will receive the school emails.
Click "Sign Up Now" to proceed.
INFO
Sign up before:
Wed, 01-Apr-2020 10:00 am
All Events by Vancouver Westside German School
Return to Menu