Register
Oct 4 2022 Dinner Meeting: ADA-compliant Commercial Showers & Bathrooms
When: Tue, 04-Oct-2022 17:15 - Tue, 04-Oct-2022 20:00
Where: 141 Wilson Ave (Toronto Cricket & Cu, Toronto, ON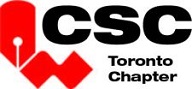 October 4th, 2022 IN-PERSON Technical Presentation:
Designing ADA-compliant Commercial Showers & Bathrooms
What a great turn out for our last Chapter Dinner. Let's continue that momentum into our next event.
The next monthly Dinner Meeting will be held on Tuesday, October 4th, 2022 at the Toronto Skating, Cricket & Curling Club. Bernie Doyle from Inpro Corporation will be your dinner presentation speaker that evening.
As always, we sincerely thank you for your support of CSC's Toronto Chapter and hope to see you there!
Presentation Description:
Google the phrase "washroom design trends" and you get results that include – functional design, ADA compliance, low-maintenance materials, privacy, transgender accommodation and warm, high-end feel.
This course focuses on commercial washroom and bathroom design, including disability accommodation; bather/use privacy; the problems of mold, mildew and hygiene; and solid surface as a material alternative to help keep bathrooms and showers cleaner.

Learning Objectives:
Discover the three key design trends driving bathroom design and renovation.
Integrate accommodation and universal design principles to commercial washroom and shower design.
Explain the key challenges faced in bathroom design regarding accommodation, privacy the fight against mold, and the cleanliness and hygiene in the space.
Master the characteristics of solid surface as a material choice for both new construction or renovation of washrooms.
Bernie Doyle, Regional Manager, Eastern Canada
Speaker Bio:
Travelling in over 45 countries has deepened Bernie's love of Canada and fuelled his passion for wanting to continue to build our country sustainably. For over 25 years Bernie has been a consultant for domestic and international companies involved in construction materials, engineering and equipment. Working with world leading manufactures from Canada, US, Germany, Bulgaria, China and Israel has taught him what 'best in class' really means.
From his experience there is one phrase which sums it all up for Bernie.
"Relationships build buildings"
Currently, Bernie is a consultant for Inpro Corporation, a global leader in Division 10 products and an industry leader in sustainability.
Date:
Tuesday, October 4th, 2022
**Registration closes Friday, September 30th, 2022 @ 12:00 PM EST
INFO
Sign up before:
Fri, 30-Sep-2022 12:00
All Events by CSC Toronto Chapter
Return to Menu