Register
Skate Brandon
2021/2022 Winter Pre-Canskate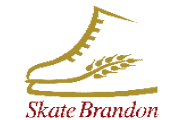 Winter PRE-CANSKATE

The Pre-Canskate/Intro to CanSkate program is meant to introduce your child to the skating world with you at his or her side. The program is adapted from the CanSkate program, so you will see a lot of similarities and a few differences. The two main differences include the session length of 30 minutes, and the adult partner. We hope having a parent or family friend there alongside them will be a comfort. Due to insurance purposes, the same parent must accompany the skater, on skates, to each session.This program is for younger skaters as a parent or guardian (in skates) will accompany the child on the ice. It is not based on ability, but more emotional readiness. If your skater can manage being on the ice without a parent or guardian, you can choose CanSkate rather than Pre-Canskate.
*If you are registering through KidSport, contact the Skate Brandon office @ 204-726-3585 or Click here.
*If you are unsure of how or what to register for, please contact the Skate Brandon office before continuing. We are charging an admin fee for any changes that need to be made to your online registration.
**ALL SKATERS (*AND ACCOMPANYING ADULTS*) WILL BE REQUIRED TO SIGN A WAIVER BEFORE ATTENDANCE IN CANSKATE. THESE WILL BE AVAILABLE AT THE DOOR AT EACH CANSKATE SESSION. NO SKATER (OR ACCOMPANIED ADULT) WILL BE ALLOWED INTO THE FACILITY WITHOUT A SIGNED WAIVER. NO EXCEPTIONS*
Thursdays- 5:50 pm - 6:20 pm
Start Date - December 23rd, 2021
End Date - March 17th, 2022 16th
9 Classes - $220.00
Dates of skating are as follows:
December 23 and 30th, 2021
January 6 and 13th, 2022
February 17 and 24th, 2022
March 3, 10 and 17th, 2022
NO Volunteer or Fundraising Fee!
Please register by December 22nd to avoid a $25.00 late registration charge
IMPORTANT: **Registrations are subject to review by the club and coaches of the program. Skaters who are unable to demonstrate that they can skate without assistance on the ice will not be able to remain in the program at this time due to COVID safety considerations.**
Click 'Sign Up Now' to proceed.
CONTACT
Skate Brandon
Tel: (204) 726-3585
Email: Click here

All Events by Skate Brandon
Return to Menu