Register
2020 MABBA Membership Application
When: Wed, 01-Jan-2020 - Thu, 31-Dec-2020
2020 MABBA Membership Application
Online Membership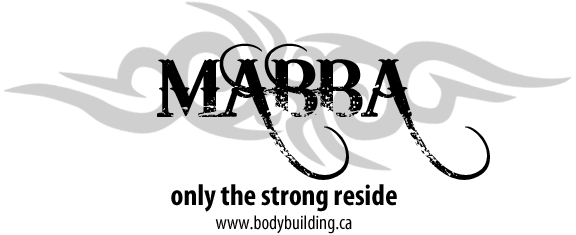 COMPETITIVE MEMBERSHIP
Compete at MABBA , CBBF National and IFBB International Level Competitions
Your MABBA membership fee of $50.00 does not apply to your registration to compete at a MABBA or CBBF National competition. Your MABBA Membership runs from Jan 1st to Dec 31st of 2020
Note: It is your Responsiblity to Notify MABBA of Any Changes to Your Current Address. Any false representation could result in disciplinary action, which may include suspension from MABBA and CBBF National competitions.
You can not compete at any MABBA , CBBF or IFBB competition without a valid 2020 MABBA Membership Card
You can not hold a Pro card with any another organization and compete with MABBA or the CBBF.
· Take part at Local, National and International Level Competitions
Click "Sign Up Now" to Proceed.
INFO
Fee: Cdn$ 50.00

Sign up before:
Thu, 31-Dec-2020 00:00
All Events by MABBA
Return to Menu