Register
February 2020 Dinner Meeting
When: Tue, 04-Feb-2020 17:15
Where: 141 Wilson Avenue, Toronto, ON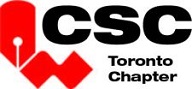 February 2020 Dinner Meeting
ENGINEERED GREEN ROOF SYSTEMS FOR STORMWATER MANAGEMENT
This presentation will focus on:
growing Media Standards and the importance of FLL guidelines for green roofs;

combining blue roof and green roof technologies;

Continuous Drainage Systems; and

Active Controls On Roof Drains.
Jeremy Wright
Business Development & Project Manager, ZinCo Canada
Jeremy Wright began his career in residential construction working on custom cottages in Northern Ontario prior to his transition into residential green roof construction in Guelph, Ontario. In 2018, Jeremy joined ZinCo Canada as a Business Development and Project Manager overseeing the technical sales department of green roof consultation and on-site assistance for commercial and residential green roof projects. He is passionate about construction, bettering the environment and gaining experience in the Canadian roofing industry.
Date:
February 4th, 2020 (registration closes February 3rd at 9:00 PM)
Location:
Toronto Skating Curling and Cricket Club
141 Wilson Ave., Toronto (1 block east of Avenue Rd.)
Time:
5:15 pm - Cocktails
6:00 pm - Dinner
7:00 pm - Presentation
Cost:
$48.67 + HST = $55.00 - Member
$53.10 + HST = $60.00 - Non-Member
$57.52 + HST = $65.00 - Cash at the Door
$234.51 + HST = $265.00 - Booklet of 6 Dinner Tickets*
Please note that the purchase of a Booklet of 6 dinner meeting tickets will result in 1 ticket being applied for this dinner meeting and the remaining 5 tickets will be supplied upon registration at the dinner meeting. Booklets are available to CSC Members Only. Ticket holders must sign-up for each meeting in advance using Karelo. Failure to do so will result in a $30+HST Admin fee being levied per occurrence.
Information:
INFO
Sign up before:
Mon, 03-Feb-2020 21:00
All Events by CSC Toronto Chapter
Return to Menu