Inscription
Skate Brandon
2022 Winter CanPowerSkate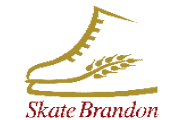 2021/2022 Winter CANPowerSkate
woexifverhsrD{gk{ezi2ge');">Cliquez ici">Cliquez ici
The CanPowerSkate program is for skaters who have achieved the Stage 6 CanSkate badge or can demonstrate basic skating skills equivalent to these CanSkate standards. Past Experience in hockey does not determine a skater's preparedness for CanPowerSkate. Full hockey equipment is worn. Sticks, no pucks.
*all Canpowerskate sessions will be held in the Enns Brothers Arena unless otherwise specified.
*all communication from Skate Brandon will be via email - be sure you submit your correct email address.
*If you are unsure of how or what to register for, please contact the Skate Brandon office before continuing. We are charging a $10 admin fee for any changes that need to be made to your online registration.
**ALL SKATERS (AND ANYONE ACCOMPANYING THE SKATER) WILL BE REQUIRED TO SIGN A WAIVER BEFORE ATTENDANCE IN CANPOWER. THESE WILL BE AVAILABLE AT THE ENTRANCE OF THE ARENA ON THE FIRST DAY OF YOUR SESSION. THEY MUST BE FILLED IN PRIOR TO THE FIRST SESSION. NO SKATER (OR ACCOMPANIED ADULT) WILL BE ALLOWED INTO THE FACILITY UNLESS THIS WAIVER IS COMPLETED. NO EXCEPTIONS.
Mondays - December 20th, 2021 - March 14th, 2022
One session offered
6:30-7:20 pm
COST - $285.00 for 10 sessions
There will be NO skating on Monday December 27th, 2021 or January 3rd, 2022
NO Volunteer or Fundraising Fee!
**Register before midnight on December 19th to avoid a late fee of $25.00**
Click 'Sign Up Now' to proceed.
CONTACT
Skate Brandon
Tél: (204) 726-3585
Courriel: Cliquez ici

All Events by Skate Brandon
Retour au Menu Principal